The Sony World Photography Awards 2015 – Open
Are you an amateur photographer or a photography enthusiast? If so, then this is the competition for you!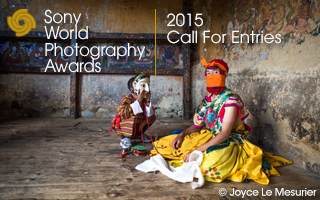 The Open Photo Competition offers 10 diverse categories for you to enter, ranging from Action to Travel Photography.
Photographers of all ages, backgrounds and experience levels are invited to enter this competition where great imagery is everything, and creativity is the key ingredient!
---
Please note once you enter this competition you will not be able to enter the Youth Award or Professional Competition.
Entry Start:01/06/2014
Entry Close:05/01/2015
Please CLICK HERE to enter this competition.
---
For more photography opportunities, please click here.