Calling all filmmakers! Staring Monday November 3, 2014 – January 16, 2015, we will be accepting submissions for our WILD to INSPIRE Short Film Competition.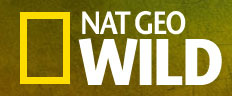 Full of awe-inspiring scenery and wildlife, Destination Wild specials feature the best, most innovative wildlife storytelling from some of the greatest filmmakers in the world. Now we want to see your "Destination Wild" – the wildlife stories and moments in your own lives, whether on your travels or in your own backyard. We're looking for shorts that captivate and inspire others to let the wild in every day.
The top three finalists will be chosen by February 1, 2015 and invited to the Sun Valley Film Festival in March 2015 to screen their film for festival attendees, a panel of judges and Nat Geo WILD executives. The winner will be announced later in the month and will receive a National Geographic expedition to experience and document the wilderness of Africa, which is home to many of the world's most iconic species—as well as some of its most threatened. Capturing the continent's extraordinary wildlife and wild lands through the camera lens keeps viewers around the world inspired by and connected to their natural world—a first step in motivating them to help protect it.
---
For full rules and to submit your film, check out the links below.
---