As a travel writer there are certain obstacles one must overcome in relation to travel. In certain cases you have to dig deep to find your story but in other cases the story or adventure is lying right in front of you and in some cases a plethora of stories. It is even harder for aspiring travel writers who have to fund their own way to their destinations. This is my list of the five places you must venture to where you are guaranteed to find an unlimited amount of stories sure to land your article in a popular travel magazine, and your money back in your pocket: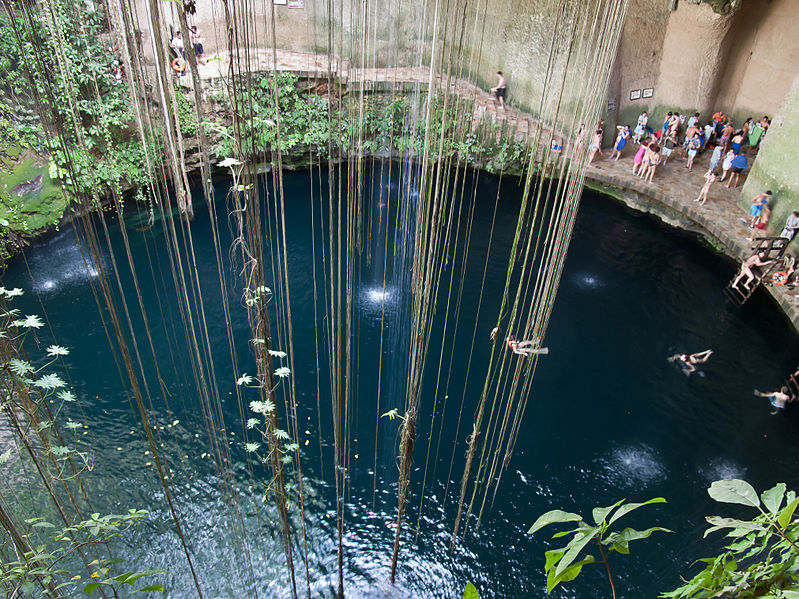 Yucatan Peninsula, photo by Luis Miguel Bugallo Sánchez
The dense jungle of the Yucatan Peninsula is full of adventure and exploration for the aspiring travel writer. From snorkelling through underground rivers to cave diving in cenotes and from exploring ancient Mayan cities to trekking through the jungle with locals who still speak ancient Mayan, this place is bustling with stories. And the best news is, it is all located relatively close together! Fly into Tulum and get in contact with the local who knows the roads well and I promise you, you won't be disappointed.
If your idea of an adventure is exploring the thick grassy planes of Africa and its wildlife then this is the place for you. From epic battles between wildlife to watching the iconic apex predator of Africa hunt down their prey, there is so much action going on in Kruger that the stories coming out of it could keep you busy for months. If you are keen to be write about wildlife and have direct access to the area, Kruger is a place you don't want to miss.
3. Yellowstone National Park, United States
Yellowstone is an extraordinary place in which a visitor can get a real sense of the natural world and its origins. Resting atop of an enormous reservoir of magma capped by a caldera, Yellowstone sits atop the largest volcanic system in Northern America. With wildlife such as the grizzly bear, buffalo, bison, wolves and elk set amongst steaming and sometimes erupting aqua coloured geysers, waterfalls, and stunning canyons this setting is ideal for the ultimate outdoors travel writer – and with 2,221,766 acres to explore, you couldn't possibly get enough of this place.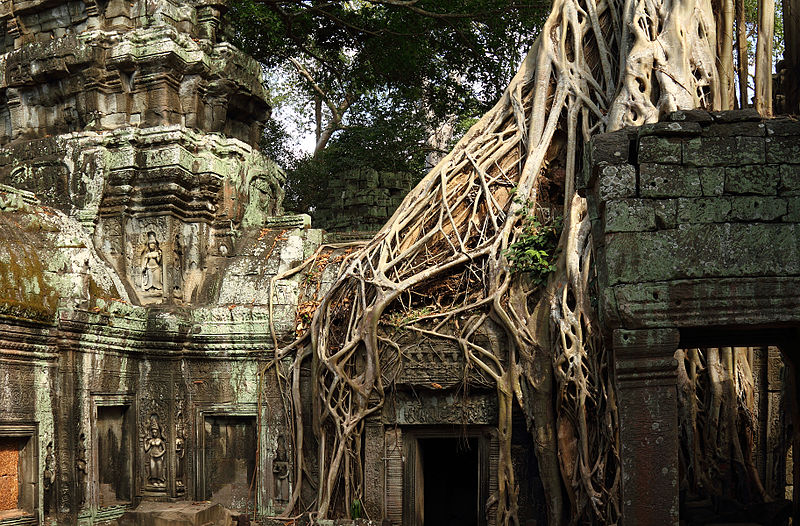 Ta Prohm, photo by Harold Hoyer
4. The ancient ruins of Cambodia
There are simply too many temples and areas to touch on in the beautiful country of Cambodia therefore spending time to explore Cambodia is a must. Rich in ancient temples over grown with visuals of nature taking back what was hers makes this place any journalists dream. Whether you are visiting the stone warriors of Angkor Thom or visiting Ta Prohm, Siem Reap known as the "Tomb Raider" Temple which stands today with its collapsing walls intertwined by massive tree trunks, this place will transcend any journalist to another time.
5. Rome, Italy
Referred to as the eternal city and home to the world famous coliseum, Rome is a collection of mind blowing historical sites and cultural delights. As the saying goes Rome wasn't built in one day and you couldn't explore it in one either. If exploring markets and wine and dining with the best of them in an enchanting city is your forte then tossing a coin in Trevy Fountain will be an experience you will want to share on paper.

Rome, photo by Filius Humanitas
Images courtesy of Wikimedia Commons
Have you been to any great places that you can recommend to the aspiring travel writer? Write it in the comments section below!
---
BLOGGER PROFILE – CASSIE COETZEE

Cassie originally hails from California, USA, where she developed her skills as a media specialist on the Red Carpet of Hollywood. Cassie, a multi-talented media specialist, established the Environmental Journalism and Travel Writing Internship for Africa media. The program is currently being directed by Fiona Ayerst
---